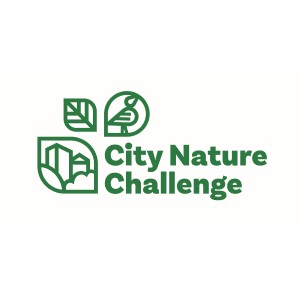 City Nature Challenge is an annual global wildlife-recording challenge where over 450 cities across the world will be trying to record as much wildlife as possible over four days at the end of April 2023. This year, City Nature Challenge takes place between Friday 28 April and Monday 1 May 2023. To make sure that the observations you spot are as useful as possible to conservation groups and researchers in the UK please take some time to review your iNaturalistUK settings
Confirm your email address - a must before July 1st, 2023. This applies even if you only use the app. Read more here.
Check the observation licence setting - To ensure that the UK recording community can make the best use of your records please consider changing the default licence assigned to your observations. You can read more about licences on this blog post, Licensed to Share!  You can edit licences for all observations at once or change one by one. Ideally, please change the observation licence to CC0 or CC-BY. You can assign a more restrictive licences to your photos.
Update your profile - if you have an expertise or a passion for a taxon or place why not let others know? On the website it's easy enough to update your profile and share your knowledge and interests. Introduce yourself!
Location, Location Location - read more about using pinned locations (useful if you regularly record in the same place) and geoprivacy on iNaturalist.  Where possible please use the open visibility setting by default.
Join the CNC Project near you - Take a look at the UK leaderboard to see which areas are taking part. By joining the project you will be able to easily view sightings through the app by clicking on the projects link. In addition if the project admins create any journal posts these will automatically appear in your news feed. If your city isn't taking part yet – you could consider becoming an organiser for your city for future years! This will involved managing an inaturalist project page and encouraging people from your city to take part. Sign up to find out more about being an organiser for next year's challenge.
Spot something you want to share? - Why not share in the comments below or on social media using #CNC23 #CityNatureChallenge #iNaturalistUK @citnatchallenge @BioBlitzUK
Posted on
11 April, 2023 09:36
by

giselle_s